Souq Economics and Centre for Supply Chain Excellence Present Joint Symposium on
Cross-cutting Issues on Economics, Climate Change, and Supply Chain
Free Online Event - Wednesday, January 12, 2022
10:30 am – 4.00 pm (Dubai/GMT+4)
Please find the MS Teams link below to join the symposium
Click here to join the meeting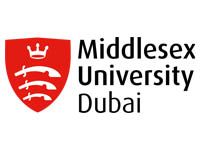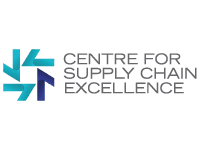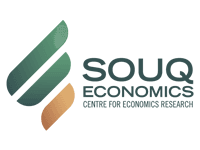 Middlesex University Dubai's Souq Economics – Centre for Economics Research and Centre for Supply Chain Excellence is proud to present a Joint Symposium on the Cross-Cutting Issues on Economics, Climate Change, and Supply Chain. The virtual event will be held on January 12, 2022. The symposium will feature invited research papers and industry presentations from internationally renowned researchers and practitioners. All scholars, practitioners, and students across disciplines and fields with interest in economics, supply chain and logistics, and climate change are encouraged to attend. Participation is free of charge.
As the post-pandemic era dawns in the world, a number of critical issues are likely to confront all countries of the world. These issues are re-starting the economic growth engine, re-establishing broken supply chains and mitigating the devastating effects of climate change. Navigating through these issues, and protecting and enhancing welfare of societies is going to test the limits of State capacity and capabilities of governments.
The socio-economic impact of the COVID19 pandemic, supply chain disruptions, and climate change are amongst the top threats facing the world today. While the economic misery of those whose livelihoods were destroyed by the COVID19 pandemic may have disappeared from the headlines, there remain serious unresolved issues. Over and above this, the number of people affected by the now common environmental disasters in many parts of the world is increasing. In the recent UN Climate Change Conference of the Parties (COP26), 197 countries have committed themselves to further accelerating their decarbonization plans and, specifically, to strengthening their emissions-reduction targets. However, the fossil-fuel-driven COVID-19 economic recovery plans could push the world irrevocably off course from the ambitious target to reduce global greenhouse-gas emissions from fossil fuels by 45% by 2030.
Supply Chains have a dual role to play: they are critical in the global economic recovery now underway and are also considered as a 'game-changer' in the fight against climate change. Unfortunately, the pursuit of cost minimization for decades led to over-extended supply chains that sought out the most economical inputs and manufacturing locations without much consideration for its environmental impacts. Such global supply chains impose significant social and environmental costs accounting for more than 80% of greenhouse-gas emissions and more than 90% of the impact on air, land, water, biodiversity, and geological resources.  
As the world emerges from the ravages of the COVID-19 pandemic, supply chains that were disrupted are still struggling to bounce back while simultaneously addressing their environmental impacts. Supply chain experts have warned that supply chain issues such as clogged ports and widespread shortages of shipping containers could persist for long. On the other hand, economists have warned that the ongoing supply chain constraints could aggravate inflationary risks that may affect the speed of the global economic recovery.
It seems unlikely that the status quo ante will be restored: changes born out of the last few years' experience will mold the future. A coordinated effort is required from governments, environmental agencies, and the private sector to rethink and transform their local and global supply chains to not only accelerate COVID-19 economic recovery but also implement a net-zero supply chain to enable emission reductions across sectors and accelerate climate action. The symposium brings together experts in economics, climate change, supply chain, and logistics to explore issues shaping the post-pandemic world and discuss economic growth conditions that mitigate climate change.
10.15 am - 10.30 am: Registration/Login
10.30 - 10.45: Attendees Welcome and Symposium Agenda - Organizing Committee
Prof. Ajit Karnik - Professor of Economics & Head of Souq Economics, Middlesex University Dubai
Dr. Sreejith Balasubramanian -  Chair of Research Committee & Head, Centre for Supply Chain Excellence, Middlesex University Dubai.
10.45 - 11.00: Guest of Honor Welcome Address
Dr. Cedwyn Fernandes -  Pro-Vice Chancellor and Director, Middlesex University Dubai
11.00 - 11.30: Keynote Address 1 -  'COVID-19, resilience, & economic growth'   

Professor Errol D'Souza, Professor of Economics & Director, Indian Institute of Management Ahmedabad.
11.30 to 12.00: 'The Future of Food: Responsible and Sustainable Consumption' 
Dr. Min Teah - Associate Professor & Dean, Research, Curtin University Australia 
12.00 to 12.30: 'Sustainability and Global value Chains with respect to Regional Integration'
Ms. Sanchita Chatterjee, Senior Trade Policy Expert - India and Thailand 
12.30 to 13.00: 'Beyond Sustainability: Challenges and Opportunities for Supply Chain Resilience in the Era of Climate Change' 
Rana Hajirasouli - COO, Cyrus Group of Companies, and Candidate of Master of Studies (MSt) in Sustainability Leadership, Cambridge University, UK
13.00 – 14.00: Break/Networking
14.00 - 15.00: Keynote Address 2 - 'State Capacity and Economic Growth: Cautionary Tales'
Professor Sheilagh Ogilvie, Chichele Professor of Economic History, University of Oxford
15.00 – 16:00 Panel Discussion
"Contemporary Supply Chain and Economics Issues and Strategies moving forward"
Panel Moderators: Dr. Supriya Kaitheri & Mr. Rory McConnon 
Panel Members
Dr. Albert Tan - Director, Shanghai Jia Tong University, Asia Pacific Graduate Institute
Dr. Vinaya Shukla - Senior Lecturer & Programme Leader for Masters in Global Supply Chain Management, Middlesex University London
Dr. Lakshminarasimhan Vedanthachari - Senior Lecturer, Royal Holloway University of London
Dr. Janya Chanchaichujit - Associate Professor in Logistics Management at Prince of Songkhla University, Thailand
Dr. Min Teah - Associate Professor & Dean, Research, Curtin University Australia
Dr. Niranjan Rajadhyaksha, CEO of Artha India Research Advisors and Former Managing Editor of Livemint
16.00 – 16:15 Concluding Remark
Dr. Cody Paris - Deputy Director Academic Planning & Research, Middlesex University Dubai
For further information regarding the event, please email [email protected] or [email protected]
We look forward to welcoming you to this symposium.