New Frontiers in Higher Education Teaching and Learning:
Strategy and Planning for the Digital Learning Age
Please join us on Wednesday, 16th June 2021 at Middlesex University Dubai, to explore diverse and innovative ways to foster and encourage active and effective learning.
Teaching in higher education has gone through a drastic change in response to the pandemic. Educators all over the over the world had to adapt to moving their curriculum online and this continues into the current academic year.
The MDX Dubai Teaching and Learning Conference 2021 aims to provide a platform for educators to share innovative teaching and learning practices with a particular focus on pandemic response, e-learning and strategies in the digital learning age. At the conference we want to have an active discussion on teaching and learning in the COVID era and beyond and showcase research on innovative pedagogic practices, tools and strategies developed during the pandemic, but transferrable to the future, to contribute to and enable the transformation of Higher Education. All contributors are encouraged to showcase how they adapted to online learning, creative teaching practices to modify the curriculum suitable for virtual learning and present ideas on academic continuity in the digital era.
Contributions will focus on the following areas:
Blended, hybrid, and online learning environments
Educational platforms, tools and gamification
Education justice and the digital divide
Student engagement and motivation
Self-directed and collaborative learning
Adapted assessment
Leadership, governance and strategy for higher education
Inclusion and related adaptations for the e-learning environment
Health and well-being in education
Registration is now open!
Registration is free.
Keynote Speakers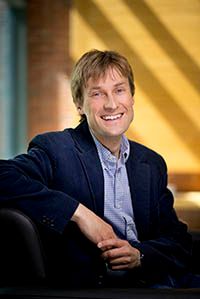 Professor Ben Brabon
Academic Lead on Arts, Humanities and Social Sciences, Advance - HE
Ben is Senior Associate at Advance HE with over 18 years of experience as an academic, manager and adviser.  
Ben was Director of Learning and Teaching and Professor in the Centre for Management Education at the University of Surrey. He has also worked for Advance HE and the Higher Education Academy as Senior Adviser and Academic Lead for Arts, Humanities and Social Sciences – with responsibility for 32 subject areas. 
Ben has led over 20 national/international projects, working with over 40 Universities globally, as well as government and sector agencies. With 5 books and over 40 papers to his name, he is recognised internationally as a pioneer of open online learning – as the convenor of the UK's first undergraduate credit-bearing MOOC. Ben has worked with the UK's Quality Assurance Agency, British Academy, British Council, the UK's Department for Education, Swedish Ministry of Education, and the Ministry of Education in Brussels.  
Employability and skills development are at the core of Ben's work, and he led Advance HE's national research project on Building Higher Education Curricula Fit for the Future (2018) which examined the connections between the UK's Industrial Strategy, 4IR and curriculum development in HEIs across the UK. 
Ben is descried by the former Universities Minister, David Willetts, in his book A University Education as an "entrepreneurial educator."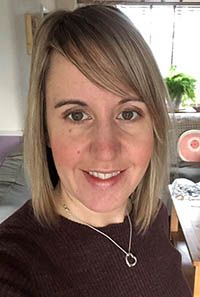 Dr. Emily McIntosh
Director of Learning, Teaching and Student Experience, Middlesex University, London  
Principal Fellow of the Higher Education Academy (PFHEA) I Vice Chair (Research), Trustee and Board Member UKAT
Emily is an HE Director with over 15 years' experience in learning and teaching, student support and services, student experience, student opportunity and learning development roles. She is currently Director of Learning, Teaching and Student Experience at Middlesex University, London. She is Principal Fellow of the Higher Education Academy (PFHEA) and Vice Chair, Trustee and Board Member of UKAT (UK Advising and Tutoring) and also Chair of the UKAT Research Committee.
Emily has worked in a number of institutions, leading strategic change, across Faculties, Schools and Directorates. She has expertise in leading, developing and implementing student-centred strategy, policy and operational change across the whole student lifecycle (prospect to alumnus). She currently leads on a number of cross-institutional learning, teaching and student experience initiatives. Her research interests include student retention, transition, personal/academic tutoring and advising, student resilience, student learning development and peer learning.
Emily has been a keynote and invited speaker at several national and international conferences. She recently (2018) co-authored a monograph on Effective Personal Tutoring in Higher Education and has published a number of research articles and reports related to her research interests. She is an editorial board member of NACADA, the Global Community for Academic Advising. She also sits on the Advisory Board of the NACADA Research Centre which is based at Kansas State University. She is also the community coordinator of the European First Year Experience (EFYE) Network.
For more information: https://www.linkedin.com/in/mcintoshemily/
Call for questions - The keynote sessions will combine a micro-lecture with interaction and Q&A. To customise the sessions to our delegates individual needs, we request for questions to be submitted before the conference via this link. There will of course be opportunities to interact live during the key notes.
Programme
The up-to-date programme and schedule for Teaching and Learning Conference 2021 will be made available in June 2021.
10:00 GST - 15:00 GST
Details coming soon
Booking Information
Delegate registration closes on Thursday, 3rd June 2021
Presenters should register by Thursday, 3rd June 2021.
Teaching and Learning Conference workshop on Design Thinking in Education
"We can't solve problems by using the same kind of thinking we used when we created them." (Albert Einstein)
What is Design Thinking?
Design Thinking, simply put is a human-centered approach to creative thinking and problem solving, fostering a mindset of creative processes for finding opportunities to understand people and create solutions and services to meet their needs. According to Stanford's D School, Design Thinking is a 5-step iterative process that includes: "Empathize , Design , Ideate,  Prototype and Test".
What is the workshop about?
This workshop is a sneak preview of the creative concept of Design Thinking demonstrating how it can be applied in the domain of Teaching and Learning. It is a hands-on session where participants will work on a challenge they face in the classroom and the facilitators will guide them systematically through each step of the Design Thinking process.
What do we expect you to prepare?
No prior knowledge of DT is required, all we expect you to bring is an open and creative mindset and faith that using these creative abilities, you can transform challenges into opportunities. Active engagement and participation is the key to benefiting from this workshop.
How will this workshop be conducted?
Traditionally a workshop of this nature would be conducted in a collaborative workspace where people can work in groups, using design materials like highlighters, post-it notes, flipcharts and so on but since this workshop will be conducted virtually, an interactive and engaging platform called Miro will be used. You are expected to create a free account for Miro before coming to the workshop.
What is the duration of the workshop?  2.5 hours with short breaks
How can I participate: As the seats are limited, the attendance to this workshop is by prior registration only and on a first-come-first serve basis.
Last day to register: 1st June, 2021
 About the facilitators of the workshop:
Engie Bashir

Senior Lecturer in Computer Engineering & Informatics 
Student Learning Experience Coordinator at CEI

UX Advisory Board Member at Center for Innovation in Human Experience (CIHx)

Middlesex University Dubai

Dr. Fehmida Hussain

Associate Professor - School of Science and Technology

Head of Computer Engineering and Informatics

Head and Founder of Center for Innovation in Human Experience (CIHx)

Chair of the Student Research Committee

Middlesex University Dubai
Reserve your space for Design Thinking Workshop!
Submissions are invited on any relevant topic in any of the following session format styles:
15-20-minute PowerPoint presentation;
10-minute poster session;
PechaKucha-style presentation (20 slides, 20 seconds each).
Conference Schedule Conference Schedule Conference booklet Conference Joining Instructions Conference joining instructions for delegates Conference joining instructions for presenters Conference Committee
Teaching and Learning Conference Committee: