ABOUT THE EVENT
The 8th Annual Conference of Applied Psychological Research in the Middle East. This first online psychology conference will showcase an exceptional keynote address by Professor Viren Swami on "Nurtured by nature: Why being in nature is good for us", followed by Oral paper presentations, and a thought-provoking panel discussion on Expatriate acculturation in the UAE.
Please note that in order to ensure the safety of our guests, students and staff the conference will be held virtually this year.
Date: Thursday 8 April 2021
Time: 11.30am – 5.30pm (GST)
Location: Via MS Team Platform
Conference Programme
WELCOME ADDRESS

11:30 AM - 11:55 AM

Dr Cedwyn Fernandes, Dr Cody Paris, Dr Anita Kashi

 

KEYNOTE INTRODUCTION

11:55 AM - 12:00 PM

Dr Anita Kashi

 

KEYNOTE PRESENTATION

12:00 PM - 1:00 PM

Prof. Viren Swami

 

1st ORAL PRESENTATION

1:15 PM - 2:15 PM

Chair: Dr Nishtha Lamba

 

2nd ORAL PRESENTATION

2:45 PM - 3:45 PM

Chair: Dr Lynda Hyland

 

PANEL DISCUSSION

4:00 PM - 5:00 PM

Panellists: Dr Jigar Jogia, Dr Chasity O'Connell,       
Dr Rajeshree Singhania, Dr Thoraiya Kanafani

Moderator: Ms Magdalena Mosanya

 

CLOSING ADDRESS

5:00 PM - 5:30 PM

Dr Tenia Kyriazi and Dr Anita Kashi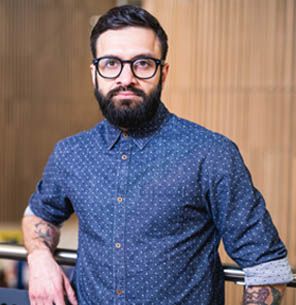 Our Key Note Speaker
Professor Viren Swami 
Viren Swami is Professor of Social Psychology at Anglia Ruskin University and Director of the Centre for Psychological Research at Perdana University. His research is focused on body image and human appearance. Dr. Swami has previously worked at the University of Westminster and the University of Liverpool after completing his PhD in Psychology from University College London. He is a Chartered Psychologist and Associate Fellow of the British Psychological Society, and an Associate Editor for the journals Body Image and PLOS One. He is the author of over two hundred academic papers and three books, including Attraction Explained (now in its second edition) and The Psychology of Physical Attraction.
NURTURED BY NATURE:
WHY BEING IN NATURE IS GOOD FOR US
Spending time in nature has a range of benefits  for physical health and psychological  well- being. But why do these effects occur? And how can you make the most of natural environments?
Research has shown that spending time in natural environments had a range of benefits, including better physical health and psychological well-being. In this presentation, Prof Viren Swami will provide a  brief  overview  of  historic attempts at  using  nature  to  improve  well- being before describing what contemporary research has shown. He will also discuss the findings of recent research showing  that  exposure  to  natural  environments also  improves body image outcomes. But understanding why those benefits occur is more  complex:  Prof Swami describes  different  theories  that  have  been  proposed  to  explain  the  impacts  of nature on well-being. He'll also discuss what we can all do to reap the benefits of spending time in nature.