Let's Talk About It – Meet your Student Support Counsellor
Time: 3-4PM (UAE)
Location: Online
Dates: 15, 22, 29 November and 6 December 2021
Join your Student Support Counsellor, Nora Tahir, for a weekly session designed to encourage and facilitate conversations around various mental health topics that concern many of us today.
These sessions aim to provide a platform for students to discuss their thoughts and opinions on different topics while gaining insight into some basic concepts for safeguarding and strengthening their health and wellbeing. These sessions are intended to be interactive, so be ready to engage!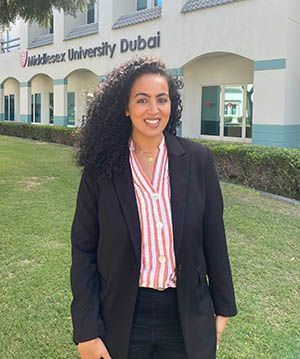 Nora Tahir 
Student Support Counselor 
[email protected]
Register your place via the form below to receive the link to join all sessions. You can select to join as many sessions as you like!
Upcoming Topics and Sessions:
15 November: What is Assertiveness?
We have all heard people say 'You need to be more assertive!' But what does this mean? Assertiveness is a communication style. It is being able to express yourself in a way that doesn't violate the rights of others. Join this workshop if you want to learn how to better this communication style.
22 November: Building Self Confidence
Low self-esteem can affect how we view and feel about ourselves, and in turn affect how we interact with the world. This workshop will provide a few examples on how to start improving our confidence levels.
29 November: Setting Healthy Boundaries
Setting boundaries is an important part of establishing one's identity and is a crucial aspect of mental health and wellbeing. This workshop will discuss what healthy boundaries look like and how we can implement some of these examples into our lives.
6 December: Practicing Mindfulness
Mindfulness is one way of disengaging from or letting go of negative thinking and worries. If you want to learn a way to skillfully redirect your attention from negative thinking to the present come and join this workshop.
Please note that if you would like personal therapy in a private environment, you can book a one-on-one session with Nora via the link: 
https://outlook.office365.com/owa/calendar/[email protected]/bookings/